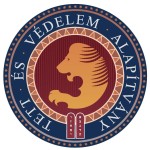 Action and Protection Foundation (TEV) welcomes the important changes of regulation dealing with hate speech. With its fourth amendment to the Fundamental Law the Parliament has declared that the practice of rights to freedom of speech cannot be directed at violating the dignity of communities. According to TEV, important changes have been brought even with this legislation entering into force. However, in order for the regulation not just to exist as a general legal principle but become implementable in concrete cases, the new Hungarian Civil Code's entering into force on 15 March 2014 was also required.
TEV seeks to avail itself of the positive changes in legislation, and become an active participant in the resulting new legal praxis. TEV provides effective legal protection for victims who have suffered violations of their privacy and personal rights within the framework of these laws.
TEV has recently filed complaints for incitement against a community, hate speech, and the use of symbols of autocratic regimes in about 50 cases, yet only 20 percent of these cases reached the phase of charges being brought—Dániel Bodnár, Chariman of the Action and Protection Foundation Board of a Trustees, explained.
As Kristóf Bodó, legal representative of TEV and the Brussels Institute said, continuous efforts have been made to penalize manifestations inciting hatred since 1992, and yet only in two such cases has an enforceable sentence been passed. Charges were dropped in cases where the threat of physical violence was not established.
"If people know that these actions and statements are penalized by law, that will probably be a deterrent"—Dániel Bodnár commented.
P-monitor Launched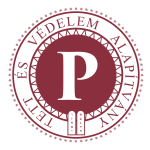 Action and Protection Foundation (TEV) also announced at its Wednesday Press Conference that it had launched the new portal P-monitor (Public Monitor). Anti-Semitic and anti-Jewish statements by Hungarian public figures will be collected and exhibited for public criticism here. The biographies of the same public figure's adhering to exclusionist views will be posted in the portal's continuously expanded database. Only manifestations by public figures will appear for perusal on the page, the Foundation's explicit intention being to use this way to bring shame as a tool against manifestations of such content. TEV will file complaints in cases of anti-Jewish statements voiced in public or the illegal use of the symbols of autocratic regimes where warranted.
"Actions and speech inciting hatred cannot later be declared null and void. An apology must be accepted, but once someone has been added to the database, they will not be deleted from there."—the TEV Chairman declared.
The launch of the portal is followed by a 10-day campaign on Facebook, where public personalities—irrespective of the religious, political, or other manner of belonging—express in a sentence or two, their views on anti-Semitism.
"We hope that a dialogue with regard to this subject will now begin, and lead to new awareness thresholds being marked out, and some sort of content-related consensus determined"—Dániel Bodnár concluded.
https://tev.hu/files/kozlemenyektev-2-e1509613641301.png
200
300
fokezelo
http://tev.hu/wp-content/uploads/logostev.png
fokezelo
2014-03-25 11:43:01
2017-11-03 10:56:31
(eng) Press Release—A Milestone Met in the Combating of Hate Speech