About Us
EXORDIAL BY THE CHAIRMAN

The hour has come when accountability cannot be shifted on any longer. The hour has come when all of us must take the responsibility of shaping our fate, of influencing key issues of our lives.

Present and future Jewish communities share the duties, responsibilities, and self-reliance needed to define the general condition of Jewish citizens. 147 years after having the basic document of Jewish emancipation framed, we should face the illusion of Jewish community. Abandoning Jewish identity, and total assimilation, is not a pledge for peaceful coexistence. Voluntary renouncement of belonging to a Jewish community and evading do not bring peace but in many cases engenders distrust and suspicion. Jewish communities should project pride, the ability of self-organization, and supreme consciousness.

We are more than our grievances. We must show knowledge, competence, and, last, but not least, the intention to solve the problems regarding the most important issues important to Jewish communities. We should understand and help others understand that the mission of Jewish communities is to ensure the well-being of the communities and to remove, once for all, Jewish causes and Jewish communities from the scheming of decades-long cycle of political games and bargains. It is our responsibility to state: The Jewish community serves the common good of the nation. The rise of the nation, coexistence free from hate and prejudices is in the common interest of the whole country, a matter of general concern.

Daniel Bodnár
Chairman of the Board of Trustees
BACKGROUND – ANTECEDENTS
Quality of civil Hungarian parlance is deteriorating from day to day. Political anti-Semitism has found proud fuglemen and members in the Hungarian parliament; racist, anti-Semitic speeches poison public sentiment. Open anti-Semitism experienced in Hungary has gained significant attention abroad. Knowledge of the blood libel, the call for an official registration of 'Jews presenting a risk on national security', and open and uninhibited defamatory speeches by the extreme-right Jobbik party show in full relief the dangers facing the Jewish community in Hungary. In the past, openly anti-Semitic speeches were limited to the bleachers of football stadiums and then later to some internet media operated on servers abroad with special columns for Jewish crimes and Gipsy crimes. Nowadays, however, such speech can be heard on the floor of the Hungarian Parliament by parliamentarian delegates from the second biggest opposition party, Jobbik.
The intensity of this malignant speech instills fear in both Hungarian Jewish people and other minorities and raises questions about the damage  to the mental health of those suffering from these threats, and calls into question the international reputation of the entire Hungarian society. Both the society and rule of law are unable to deal with this malady. For the time being, neither legislation nor law enforcement are able to intervene effectively, even against cases that generate indignation and repulsion in all healthy-minded and decent people.
RESPONSIBILITY
Every citizen of the nation carries the responsibility of facing this crisis. We are convinced that, first of all, responsibility and scope of activity should be clarified for the parties concerned. According to our point of view these responsibilities are as follows:
The prevailing government:

The prevailing Hungarian government, its legislation and law enforcement organizations, have the duty of ensuring effective operation of governmental bodies, including legal means to eliminate incitement against communities, discrimination, and any  offensive behavior directed toward communities and individuals. The rule of law must be the protector of minority communities and must deal swiftly with instances of hate-crimes or anti-Semitism.

Public life and opinion leaders:

It is the responsibility of opinion leaders and public figures to deal with the problem of anti-Semitism as a malady threatening the whole society. In an extremely divided country, political figures must rise above interests of short-term politics and face truths, no matter how unpleasant, instead of whitewashing or relativistic them.

 Jewish community:

Jewish communities have a serious responsibility and duty for dealing with the matter. One of the most attractive values of a pluralistic democracy is the self-organizing feature of civil society that fosters a culture of personal and collective responsibility. Fear of anti-Semitism or desires to fight and protest against it cannot be the only defining characteristic of Jewish identity. Acting against anti-Semitism as a Jew means emphasizing the benefits of diversity and presenting the message of Jewish culture, traditions and religion to those who only wish to emphasise the differences among people and communities.
As democrats and patriots worried about the fate of the nation, we should advocate ideas of human dignity. Members of the Hungarian Jewish community are proud of their Jewish culture and its ancient, storied history. They are proud Hungarian patriots; constructive citizens of a nation who, while also belonging to their own religious communities , consider Hungary their home and would like to live with their heads held high in their country, sharing their faith and values openly with the peaceful majority of the society.
FOUNDATION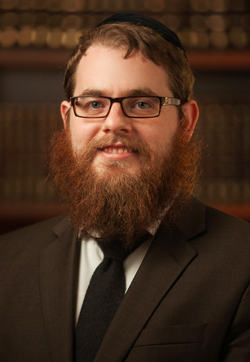 Action and Protection Foundation was founded by the initiation of Dr. Slomó Köves chief rabbi of Unified Hungarian Israelite Community in November 2012. The Foundation intends to provide new alternatives for feeble legal actions against deteriorating common parlance, exclusion, and ignorance – the breeding ground of anti-Semitism – as well as atrocities and violations of the law with the strategy of fostering positive Jewish identity and community formation.
ORGANISATION
CONSULTATION
The founding of the Action and Protection Foundation was preceded by a widespread social dialogue initiated by Dr. Slomó Köves in spring 2012. Several months of negotiations with students, politicians of the governing and opposition parties, intellectuals, and religious leaders led to the recognition that protection must be achieved. The Action and Protection Foundation continues to consider widespread consultation one of its main tasks. The way towards accepting ourselves and others is based in education and the pursuit of gaining mutual knowledge about each other, openly giving and receiving information about one another without prejudices.

JOINING OF FORCES
The Action and Protection Foundation gains its legitimacy from the fact that the board of trustees includes leaders and community members of Hungarian Jewish organisations expressing a commitment and consensus of common goals. The neolog community (MAZSIHISZ), the orthodox community (MAOIH), the Status-Quo Ante community (EMIH), the Hungarian reformed community (Szim Salom), and civil organizations were unanimous in their selection of foundation membership and delegated members to the Board of Trustees.
JEWISH ACTION AND PROTECTION
The Action and Protection Foundation was founded in the spirit of recognizing that the spread of uncivilized ideas and that anti-Semitism must be fought against by the Jewish community within the frames provided by the rule of law and democracy. Offended parties should be provided protection by the community. We shall raise our voice against all intentions aimed at limiting freedom and equality. There are communities in Hungary are even more defenseless than Jewish citizens, but the primary responsibility of the Jewish community – regarding everyday actions – is dealing with issues directly affecting the Jewish community.
PARTNER ORGANIZATIONS
Prior to being officially registered, the Action and Protection Foundation established contact with major sister organizations in Hungary and abroad and respective political and government bodies. The Action and Protection Foundation has developed and maintains excellent co-operation with partner organizations – the Anti-Defamation League, (ADL), Community Security Trust (CST) – and others – Athena Institute, Zahor Foundation, Haver Foundation, and Hungarian Civil Liberties Union. The foundation intends to keep touch with national and international partner organizations by sharing information and spreading knowledge.
VOLUNTEERS – SUPPORTERS
Community leaders chose the Action and Protection Foundation chose to serve as a foundation. It was registered in November 2012. Besides the curators' generous work and support, success of the foundation will be determined mainly by social support, the network of volunteers, and the circle of supporters. The Action and Protection community welcomes Jewish and non-Jewish volunteers and supporters who are enthusiastic in fighting against anti-Semitism and who are ready to demonstrate their support via donation or volunteer work which will help stem the tide of anti-Semitism in our society.